Cyprus Flower Delivery charges

Delivery charges for flowers and plants in Cyprus
Here is the Flowers Order form for flower delivery in Cyprus.

Deliveries

The prices below are for delivery of flowers, plants and gifts with those flowers and plants. They are not the charges for delivering gifts only - those would be completely different as they originate from head office in Larnaca, so to give you an idea, if you wanted gifts on their own, delivered to an area on the Larnaca list, they would remain the same. The further away you get from Larnaca, the more expensive it gets. Unless you don't mind delivery via a service like Akis Express or Travel Express, in which case the charges will be reduced dramatically. Please discuss this by e mail.
Outside City Limits Delivery Charges

.

If an area or village is not mentioned below please e-mail us

These prices are accurate, However, especially with the more out of town orders, the prices do tend to rise without notice, and as we use taxi's rather than Akis Express as many other companies do (you need to go to the nearest office to pick them up) and we do not leave flowers on doorsteps but make sure someone receives delivery of them, we cannot guarantee all prices as correct.

We will however (unless otherwise instructed) inform you of any changes to the published prices for flower delivery before we carry out the order. Also, please remember that the further out of town the journey, especially in the very hot months of July and August,
a pot plant may be more appropriate.
See the care of cut flowers in hot weather.

Limassol

Akrotiri - Euro 15.00

Akrounda - Euro 14.00

Anoyera - Euro 21.00

Ayios Tychonas - Euro 9.00

Ayia Therapon - Euro 16.00

Erimi - Euro 11.00

Kolossi - Euro 11.00

Monte Korfi- Euro 14.00

Moytayiaka - Euro 9.00

Paraklisia - Euro 11.00

Pyrgos - Euro 11.00

Spitali - Euro 15.00

Yermasogia - Euro 6.00


Paphos/Polis

Armoy - Euro 14.00

Chlorakas - Euro 9.00

Coral Bay - Euro 18.00

Emba Euro - Euro 11.00

Kato Paphos - Euro 6.00

Kamares - Euro 21.00

Kissonerga - Euro 12.00

Konia Euro - Euro 11.00

Limni Euro - Euro 9.00

Nikokelia - Euro 21.00

Peyia - Euro 18.00

Tala - Euro 21.00

Trimithousa - Euro 14.00

Tsada - Euro 18.00

Yeroskipou - Euro 7.00

Aphrodite Hills - 26.00

Nicosia

Anthoupoli - Euro 6.00

Agios Dometios - Euro 6.00

Dhali - Euro 9.00

Kakopetria - Euro 9.00

Klirou - Euro 12.00

Lakatamia - Euro 6.00

Latsia - Euro 6.00

Strovolos - Euro 4.00

Tseri - Euro 7.00

Yeri (Geri) - Euro 7.00


Larnaca

Dhekelia - Euro 10.00

Kiti - Euro 6.00

Livadia - Euro 6.00

Mazatos - Euro 11.00

Oroklini - Euro 9.00

Pervolia - Euro 9.00

Pyla - Euro 9.00

Xylofagou Euro 11.00

Famagusta

Avgorou - Euro 9.00

Dherynia - Euro 6.00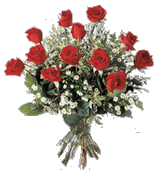 Send flowers and gifts to Cyprus with Cyprus-flowers.com
Copyright © 1999-2019 Cyprus-flowers.com. All rights reserved.
Revised: April 18, 2019